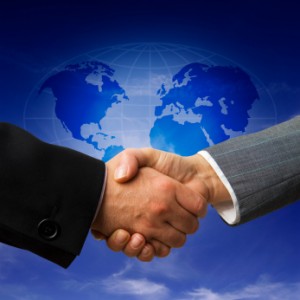 The Customer is not new, Relations are as old as a buyer and a seller and so is Management. The concepts of Customer Relationship Management (CRM)  have existed since the concept of buying and selling came into being. Then, what is creating waves in today's CRM industry? Is that small electronic 'e' changing the trend? CRM is considered to be a software tool and a technology solution in this Information Technology industry. In fact CRM is a strategy towards achieving a holistic view of any partner engagement. CRM, which is a combination of marketing and business processes, is the basic understanding of customers and how organizations measure them. The mantra behind CRM is catering to customized needs "centrally". As defined by the "gurus" of CRM – Customer Relationship Management is a business strategy to select and manage the most valuable customer relationships. CRM requires customer-centric business philosophy and culture to support effective marketing, sales and service processes. CRM software applications can enable effective customer relationship management, provided that an enterprise has the right leadership, strategy and culture.
CRM Software Development
CRM Software will help you to manage and organise your business processes and make your company more responsive to the competitive business environment. Open Source CRM delivers excellent functionality to track and manage accounts, contacts, leads, sales opportunities, documents and all the ancillary activities such as phone calls, meetings and tasks. Open Rationale specialise in SugarCRM software development and customisation that addresses the needs and requirements of our customer's business requirements. Our Software Development and Customisation experience includes:
Bespoke, complex new modules for specific business processes
Order processing
Enhancements to existing modules
Integration with third party applications such as Joomla, osCommerce, Sage
Quotations
Complex report design
Customer Portals
Integration with VOIP systems
We pride ourselves on the excellent support we give once your CRM application 'goes live'.