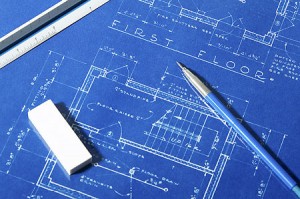 Arguably the most important element of the services life cycle, Design is critical to the success of further life cycle elements and in turn will impact the customer experience. To that end, Open Rationale 's design engineers will primarily Listen, Look and Learn to gain a complete understanding of the customer scenario. Our aim is to empathise with the current customer environment and the desire for future requirements to deliver business benefits and minimise or reduce business inefficiencies. Only when we have this agreed empathy and understanding can we commence considering design options to meet these needs and address the agreed gap analysis.
Open Rationale will leverage the experience and strengths of our team, including design specialists and technical architects, to leverage customer strengths and opportunities and propose appropriate and complementary technologies to meet business and budget objectives. We will also be cognisant of the obvious need to propose value in a solution both in terms of investment cost and ongoing business worth. This includes providing the capability and flexibility to extend the usefulness of a solution and hence extend the business life of the original solution investment.
We will aim for and judge the success of our solution design by meeting the critical success factors as outlined by each customer. In doing so we all but guarantee providing a solution that facilitates the empowerment of the information worker, development of the customer business and where applicable, enhancing competitive advantages.
The end result of the Design Services is a project including schedules, costs and deliverables to address the agreed gap analysis. This will include an understanding of the risks and dependencies that may affect the success of the project. If required, Open Rationale will also assist in the development of a business case to augment the acceptance of the Design.