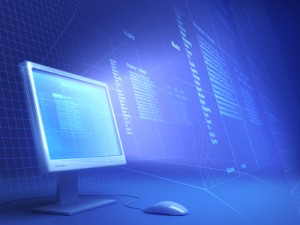 Virtualising your enterprise IT delivers dramatic savings, improves service delivery to the business, and establishes a foundation for cloud computing. However, complexity and operational issues can often stall virtualisation initiatives before critical mass is achieved, so maximum benefits are not realised.
Open Rationale accelerates your information systems infrastructure strategy by establishing the business case and rationalising applications against business processes. We develop a virtual architecture and roadmap including applications, compute, storage and network resources.
Our experienced data centre professionals can also convert operational processes to a virtual operating model and meet protection service level requirements. Tap our deep knowledge of applications, infrastructure, and virtualisation technology to keep your virtualization initiative on track.
Strategy and Design
Open Rationale helps you transform your data centre, balancing an ambitious architecture and a solid operational framework. We help your IT professionals address the impact of deploying an enterprise virtualization strategy, and we work with you to accelerate your return on investment and achieve operational readiness with virtualization best practices.
Open Rationale consultants develop virtualisation strategies that:
Engage business stakeholders throughout the virtualization initiative.
Develop operational model for your private cloud.
Manage the dynamic virtual infrastructure.
Improve efficiency and performance of virtualized enterprise applications.
Tap our strategy and design expertise to improve operational agility, raise service quality, ensure IT/business goal alignment, and lower total cost of ownership in your virtual infrastructure.
Operations and Management
Successfully building an information systems infrastructure requires more than deploying virtualisation technology. You must also address the impact on your IT operations. You need to consider security, management, and disaster recovery options.
Open Rationale has deep knowledge of data centre operations and processes and can leverage this experience to optimise your information systems infrastructure . We ensure that IT operations benefit from the flexibility of virtualisation by addressing operational processes as capacity management, provisioning, security, change management, backup, and disaster recovery.
Open Rationale can help you develop a phased integration so your processes and IT skills grow as your IT organisation matures and responds to changing business requirements.
Information Protection
Virtualisation technology provides new benefits for information protection: reduced cost, improved automation of recovery processes, and increased operational flexibility. To achieve these benefits, you need to adapt your current recovery processes and infrastructure to integrate with virtual infrastructure.
Open Rationale advises you on how to achieve protection service level objectives as you face the new challenges of this virtual world. We help you understand how to back up virtual content, replicate data, and secure your applications in a virtual environment.
Open Rationale works with you to:
Protect virtual applications and data through security, backup, and disaster recovery solutions.
Determine how your IT runbooks need to change.
Automate your runbooks.